Companies from different Industries, Political campaigns, and many more Services are accepting Bitcoin as a legitimate source of payment moreover, people around the world have also begun accepting Bitcoin as a medium of exchange, since there are many implications to Blockchain Technology
It turns out Businesses and Governments from around the World are slowly accepting Virtual Currencies, as they partner up with upcoming Third-party Bitcoin services that act as middleman to facilicate the exchange of Cryptocurrency directly to Fiat Currency
Some companies like Dell and the other big names started accepting Bitcoin due to an aggressive marketing campaign by Coinbase which included having their first $1 million worth of transactions processed for free.
HISTORY: This was especially the case in 2014, when Bitcoin prices crashed the following years due to the Mt.Gox hack which prompt many established Companies to stop accepting Bitcoin while some resuming Bitcoin payments the following to years come
Keep in mind, that many of these Services may not directly invest in Bitcoin due to it's volatile nature which categorizes it as a high-risk investment, as it's still relatively new technology yet to gain more accepted by not just the general public but also Financial Markets
It would be a huge mistake not to accept these upcoming Digital Currencies as a form of payment especially as it's widely gaining accepted around the World, with many praising it as "disruptive tech".
Usually, these Companies will use Third-party services like Bitpay & Cryptopay to have direct access to the Bitcoin Markets, allowing Merchants a solution to avoid speculating Bitcoin as an investment but instead use it rather as form of payment method
REALITY: Cryptocurrencies right now are deemed High risk investment, a Business will be reluctant to speculate Bitcoin Market, this is especially true for big Corporations who have too much at stake or small companies that can't risk their profit by holding Bitcoin.
The following are list of big companies that accept Bitcoin:
---
---
Steam
Valve has partnered with Bitcoin payment service Bitpay, to bring everyone's favorite Cryptocurrency to games platform Steam. It's the Worlds most popular Online gaming platform with more than 125 Million users, who can now easily buy a game paid for with Bitcoin
Overstock
A company that sells big ticket items at lower prices due to overstocking. You can now buy thousands of Overstock.com products with Bitcoins! They've partnered with Coinbase to become the first major retailer to accept the digital currency. So shop away!
Microsoft
Users can buy content with Bitcoin on Xbox and Windows store
Virgin Galactic
250,000 US Dollars or 98 Bitcoins (at 2572$/BTC). This is what a Space travel costs with Virgin Galactic, Virgin Group's company that is specialized in space tourism. Virgin's founder, billionaire businessman Richard Branson, in an interview for CNBC, stating he invested in Bitcoin in the past and has show support for this Digital Currency by accepting it as form of payment, with BTC you buy a ticket to Space!
Save the Children
Global charity organization, make a donation via bitcoin. One of the World's leading children's charity working in 120 countries that provide Education, Healthcare & Disaster relief for children & protect their rights
eGifter
eGifter now accepts bitcoins as a way to purchase gift cards, use it to shop on popular platforms like Amazon
OkCupid
One of the world's most popular dating sites, will now introduce Bitcoin to millions of people who have yet to hear of it. Bitcoiners can now pay for a list of functions at the OKCupid website, such as PM'ing individuals with priority messages.
Namecheap
Claims that it is the first major Domain name registrar to accept Bitcoin as form of payment, deemed to be a top-shelf American based ICANN registrar with over 3 million domains. Namecheap received some notoriety during the public outcry in the US against the SOPA bill and a poll-winner for best registrar by Lifehacker for multiple years
Wikipedia
The Wikimedia Foundation, which owns and curates Wikipedia, World's most popular Free Encyclopedia with 4 570 000+ article, announced on its official blog that it is now accepting donations in the digital currency
Peach Airlines
Minimal effort from Japanese aircraft Peach Aviation will turn into the first in Japan to enable clients to purchase tickets utilizing the electronic cash bitcoin. The aircraft, currently belonging to Japan's biggest bearer ANA and has some expertise in flights from upper east Asia
Tesla
Bitcoin has become the standard bearer for cryptocurrencies that even Tesla accept it as form of Payment, there is already a someone who has used their Bitcoin to order a Tesla Model S via Shakepay.
Zynga
Social gaming giant Zynga has announced that it will be accepting bitcoin for in-app payments in selected games, as a "test" with payment processor BitPay.
4Chan.org
For premium services, accepting Bitcoin as a form of payment
Mega.co.nz
The Popular but new venture which yet to be released and to be started by the former owner of MegaUpload Kim Dotcom, a Bitcoin enthusiasts with plans of creating a micro-economy out of file sharing economy
Mint.com
Mint pulls all your financial accounts into one place. Set a budget, track your goals and do more. And also a bitcoin financial tracker too and also accepting bitcoin as a payment mehtod. A service brought to you by Intuit, an American software company that develops financial and tax preparation software
Fancy.com
The New York-based e-commerce site allows users to engage in socially oriented shopping through picture feeds and sharing. Users can purchase products that they see directly from the website, which acts as an intermediary between the consumer and the retailer
Square
Payment processor that helps small businesses accept Credit cards using iPhone, Android or iPad. Square market has begun accepting Bitcoin as a payment method and also lets small businesses adopt the payment method via their Services
MIT Coop Store
Massachusetts Institute of Technology student bookstore accepts bitcoin payment via Bitpay
Shopify.com
An online store that allows anyone to sell their products, recognises Bitcoin as form of payment with Customer offered easy intergration of Bitcoin Payment Processors
Naughty America
Adult entertainment provider, accepts Bitcoin payment for their monthly membership
Newegg
Newegg, an popular online retailer who specialize in personal Electronics and Computing equipment, accepts Bitcoin
Lionsgate Films
The production studio behind titles such as The Hunger Games and The Day After Tomorrow, is using bitcoin payment method via Gocoin
Badoo
Online dating network, where Users are using Bitcoin payment for premium membership features
RE/MAX London
UK-based franchisee of the global real estate network, accepts bitcoin, dogecoin and litecoin as a form of payment method
Alphabay
World's Biggest Drug market on the Darknet that accepts only payment via Bitcoin, Ethereum, Zcash & Monero
Stripe
San Francisco-based payments company, which has started accepting Bitcoin as form of payment via it's Financial Services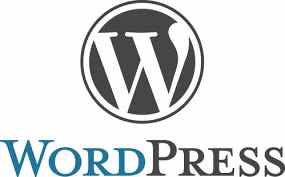 WordPress
WordPress adopted Bitcoin in late 2012 because other payment methods were not accessible from some countries, even Paypal, so adopting Bitcoin as payment method, solved these problems, and now anyone, no matter where they are, can buy WordPress services fast and safe without any kind of bank system.
PureVPN
Accepting various kinds of Cryptocurrencies such as Bitcoin, Litecoin, Ethereum & Dash, PureVPN is VPN provider that allow their Users to pay their subscribition fees with Digital Currencies, adding an extra layer of anonymity
Magnificent tea
They are on A Mission To Rid The World Of Terrible Tea, head right over to their site a dedicated Tea club for the most diverse range of tea in the UK to enjoy a cup of your favourite beverage paid with Bitcoin
At Altecho Trading and Exchange Limited- ATEL, we give you news, opinions, advice and research on Crypto-currency (eCurrency, digital currency), computer/general security issues and the latest internet threats.
Credit: William Suberg
Leave your comment with us on Facebook
We'd appreciate.